After the successful launch of easypaisa, jazz cash, HBL konnect and other traditional centralized banking digital payment system mobile application.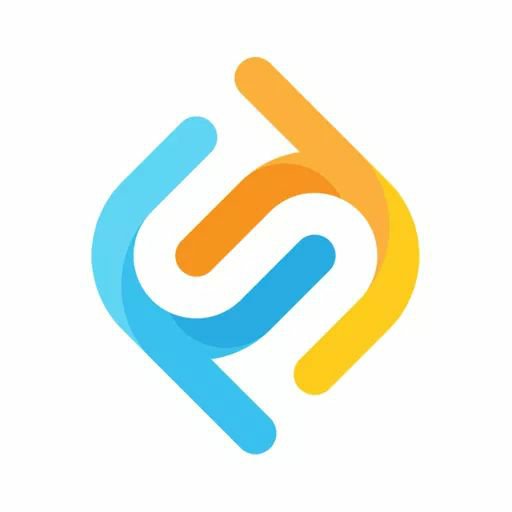 Now sadapay Brandon Timinsky is scheduled for launching in Pakistan for the Digital payment system also for convenience for international remittance and especially creating an easy way to receive and withdraw earning for freelancers in Pakistan.
SadaPay's CEO & Founder, @tmnsky, will be speaking Nov 5th at the @StartupGrind conference in #Pakistan at the PNCA #Islamabad on Nov 5th 🙌 More info: https://t.co/2DltNFnRen pic.twitter.com/aN4QXHi3Xu

— SadaPay (@sadapaypk) October 31, 2019
As we know that cryptocurrency and digital currencies Bitcoin and creating or dealing in cryptocurrency is not yet legal in Pakistan By government Laws.Therefore starting the campaign of #DigitalPakistan they decided to initiate a new startup for digital payments in Pakistan for fulfilling the requirement of cryptocurrency and digital payment convenience in Pakistan.But there is a difference between centralized and decentralized payments in terms of receiving money in peer-to-peer or by government-regulated payment systems on a centralized database.
Centralized Payments System
In this system, one particular group of people allow other community of requiring digital payments through mobile or internet via specific centralized created its own rules and regulation based on their business purpose and return on investment they created a channel for other people to use their own created system and fulfill their requirements.The main drawback of this system is that the group of people can control and monitor all the identities or entities in the system that are using their centralized control system.The consequences of using a centralized payment system The entity or user needs to declare their income proof, AML, KYC what purpose of payment and why and who is sending payment and who, where he or she is sending money.The person who is using centralized payment system they need to declare their identity living location and they will be controlled by the group of people or company who have their centralized payment system created by their own members of developers.
Decentralized Payments System
In this system the user or community who are using a decentralized payment system, they have the freedom to initiate unlimited amount of money and an unlimited number of the transaction they can broadcast on the decentralized payment system they want one or hundreds of transactions based on the ability of transactions done on the system capacity.But there are also lots of negative or positive aspects of the decentralized payment system. There is no check and balance and usually, no reverse facility for payments and you cannot locate their real identity of payment sender and receiver.So in the decentralized payment system, everyone has the freedom to independently perform any transaction and has the freedom to own a trustless environment.Some people like to use a decentralized payment system but the banks/government don't allow the nation to use the decentralized payment system because they want to check and accountable the financial matters of their citizens.Everyone has the willing power to choose either they want decentralized payments or centralize payments but because of every country has government created rules and regulations and the citizen must be accountable for the rules and regulations applied by government because of government provisions of different services they must be responsible and respect the government laws, therefore, they are not freely able to use or choose their financial transactions channels based on their own analysis and decisions.
Sadapay
Sada pay is currently scheduled for launch in the upcoming weeks as they have mentioned in the comment section in Facebook sponsored post one of the Facebook user has commented on their promoted post.
Paypal is still not supported Pakistan region for allowing the system of PayPal payments.On early stages internet was not properly accessible in Pakistan as compared to other countries, YouTube was banned due to some religious reasons, therefore, most IT startups are yet not ever grown been in Pakistan but Pakistani people are now excited and hopeful for technology future and startup in Pakistan.
SadaPay Pakistani PayPal
https://www.facebook.com/sadapaypk/videos/808608469575799/In the above-mentioned video, you can see in the demo chat that lots of freelancers face hurdles regarding payment receiving in Pakistan from foreign payment channels.Therefore Sadapay created a way to withdraw their earnings and give freedom to the freelancer to build their career security and independently.
Claim Free Debit Card
Sadapay is providing a free debit card facility before the successful launch of its digital payment system.https://www.facebook.com/459505361229068/posts/640011569845112/Claim your free debit card from sadapay when the payment system will successfully launch and evolve in working condition they will contact you and verify your KYC details and if you are eligible for the free debit card then you will get your free debit card and directly sent to your address.You can go to sadapay.pk and enter the valid details for submission of a successful queue wishlist after that when sadapay will launch you will be contacted and allow you to create your account and verify your KYC detail for getting a free debit card.
Jazzcash Payoneer Integration
https://www.facebook.com/304153223024822/posts/2636401899799931/Mobilink subsidiary company jazzcash Mobilink microfinance bank has integrated their jazzcash mobile wallet with Payoneer an international payment system for creating easiness for the freelancer to withdraw their earnings from different freelancing websites.The users of jazzcash mobile wallet who want to integrate or link their Payoneer account for withdrawal their amount in their local jazzcash wallet to receive their money successfully they just need to link with their jazz cash wallet for receiving payments but remember the conversion rate will be applied upon converting Dollar into Pakistani Rupees.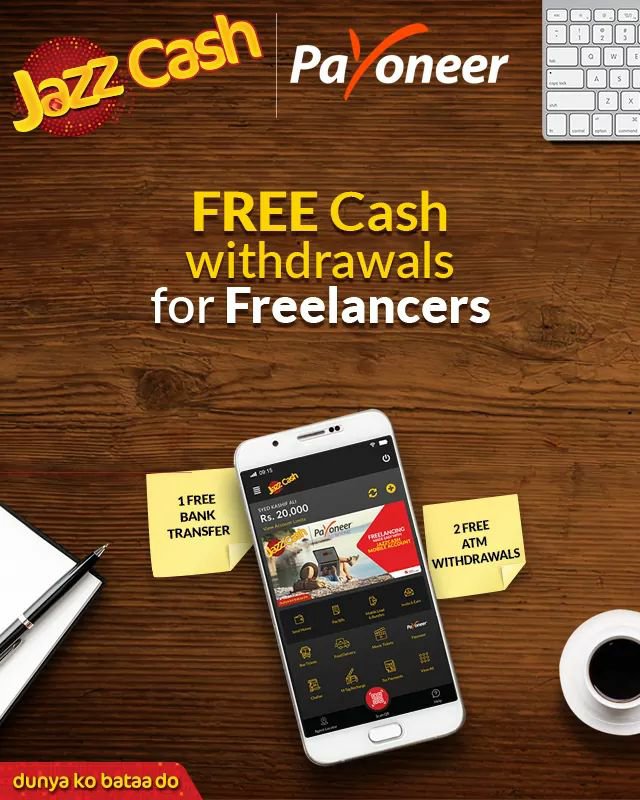 Freelancers, now transfer money with convenience! Link your Payoneer Account with JazzCash Mobile Account & receive your payments instantly. And, withdraw or transfer money absolutely FREE of cost.
Mobilink microfinance Bank jazzcash wallet is also providing a Visa debit card for cash withdrawal facility for its users.They can order for an amount of 400 to 800 Pakistani rupees a plastic chipped Visa debit card for ATM cash withdrawal they can order on their location by just via in the application menu.Currently, jazzcash is offering free visa debit card provision for its new customers of account creation.Today is 8th of January 2020 if you order or thinking of ordering your jazzcash free visa debit card you will be paid of PKR 599 for ordering your jazzcash visa debit card the card amount you paid for order a new card will be reverted back to your account if you will be made shopping transactions on jazzcash visa debit card from 1st of January 2020 to 31st of January 2020 until 29th of February 2020 the amount you paid 599 will be reverted back into your account in the 10 working days.You can also read further in detail deep terms and conditions about this absolutely free visa debit card offer in the jazzcash order web page.We will cover in our upcoming post about sada pay in detail how the does it work and how you can get benefit from it properly how to use their interfaces and how it works and what is a base system of Sadapay a centralized payment system.