The exchange launched its global version in the third quarter of 2017, according to their Twitter profile creation. So far, the exchange platform evolve a lot from a web-based interface to a complete cross-platform integrated eco-system with lots of functionality and features. According to Coinmarketcap.com, currently, Huobi global is ranked #5 with an exchange score of 7.6 & On coingecko.com ranked on #3 with a trust score of No. 10 and over $5 Billion Trading volume of passed 24 hours. In this writing, we will learn how a new user can get started with the Huobi Global cryptocurrency exchange.
Join Huobi Global To Get $170 Welcome Bonus
Follow the Straight forward Steps to Get started with Huobi Global Crypto Exchange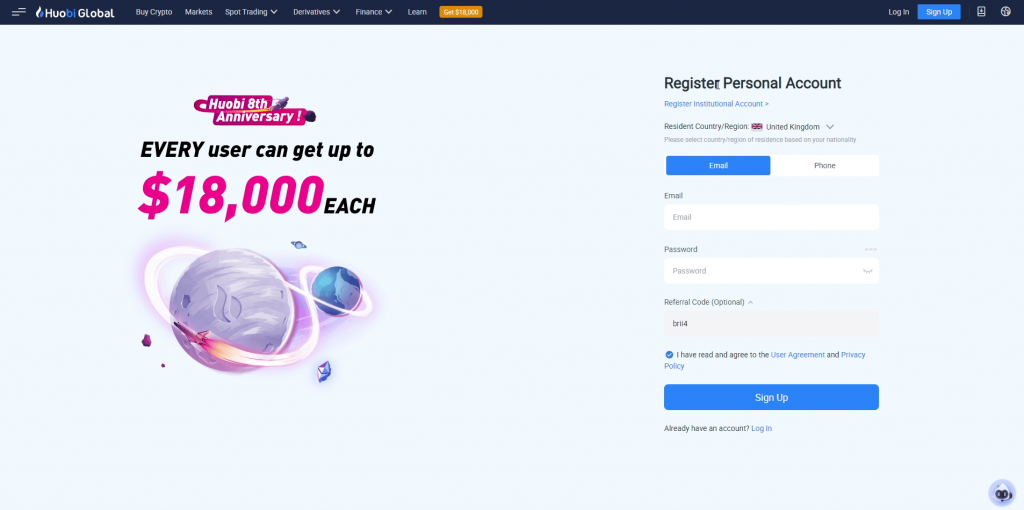 Go to the Create Account and Quickly Register your Huobi Account. Huobi offers you to register with multiple options whichever you like to start with like email and phone number. You can register what best suits you.
As it's your financial account multiple security factors will attach with your exchange so don't hesitate to use the primary details for long-term holdings. Make a strong password and keep it in a secure offline place for personal remembrance.
Huobi Account Security Factors
Huobi provides various options including Google 2Fa, email, Mobile OTP, Anti-phishing email code & trading password which collectively provides sufficient protection to your account from any possible hacking attacks.
To enable security settings just go under the profile menu and hit the security tab or option and enable them one by one to enhance your long-term account security and hold or trade peacefully. Although Huobi global has a risk detector system and all the possible methods to stop any fraudulent or hacking activity happening on the website despite that you should be aware of centralized exchanges history of hacks so keeping in mind don't keep your major holding on centralized exchanges.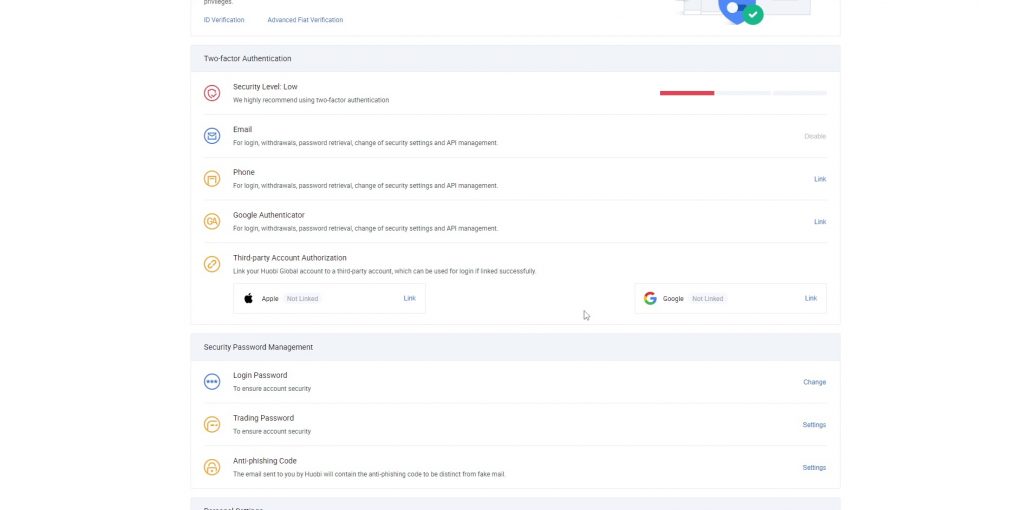 How to Complete Huobi Global KYC Verification?
To verify your Huobi global account you have two options either you can verify it via national ID card or via Passport. Goto verifies account under the profile section enter your basic personal details such as your ID matched full name address and other required details then Ahead over to the ID verification step where you need to upload your ID front and back and one picture withholding front your ID document 📄 and one is your solo selfie required to upload for KYC verification.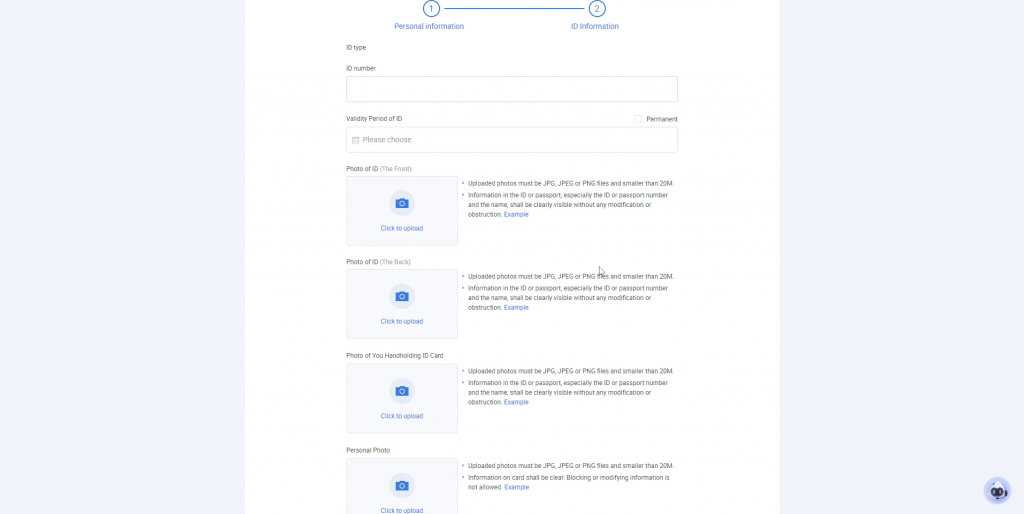 Huobi Trading Instruments
Spot Market
On the Huobi currently, 349 coins or tokens are listed as active trading with the reported 24hr Coingecko volume of $4 billion which has a good scope of trading.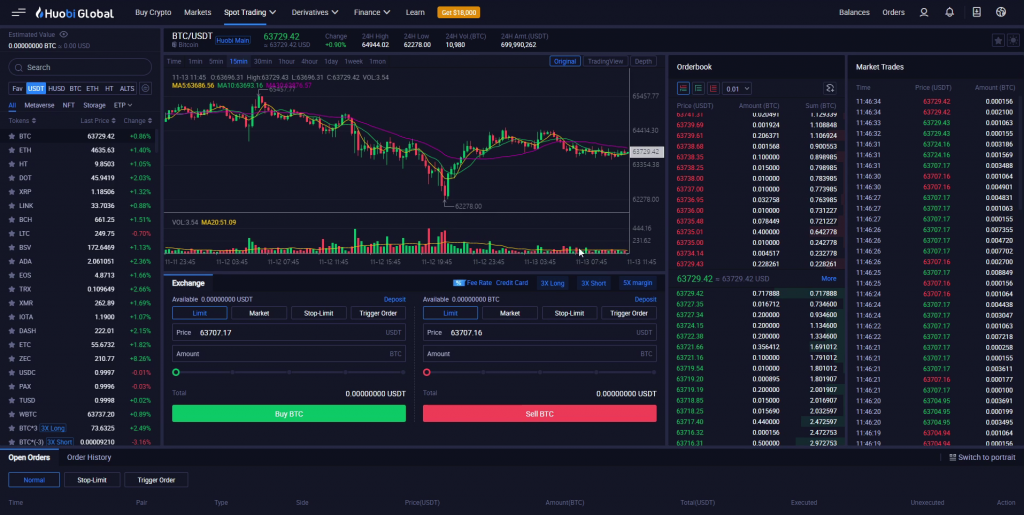 Futures Market
Huobi global offers multiple derivative trading options such as coin margin futures, coin margin swaps, and USDT margin swaps. All the instruments involve margin or leverage where the risk is high and the reward is high as well. So trading with caution and money management with your risk appetite is also the key factor in profitable trading.
We will cover the available Huobi derivative options in detail in upcoming articles, where we will write and discuss in-depth their pros n cons.
Margin Trading
Huobi has various margin pairs listed to trade with variational margins from 3x safer leverage options. You can continue with isolated margin as it's a more controlled way to manage the position risks sizes and can try the cross option in case if you become experienced in marginal trading and have good exposure to managing high volatility. Keep in mind any type of leverage trading comes with greater risk and reward so using it with cautious understanding can be in huge consistent gains but indiscipline or over greed can liquidate you badly with over to all portfolio loss in case of emotional nervousness.
Buy/Sell P2P Trading
Huobi offers its users to buy or enter in crypto through their native currencies such as USD or any supporting fiat currencies via Debit, Credit Card as well as through local bank transfer facilities. Learn more about how to trade on the OKEx p2p trading platform.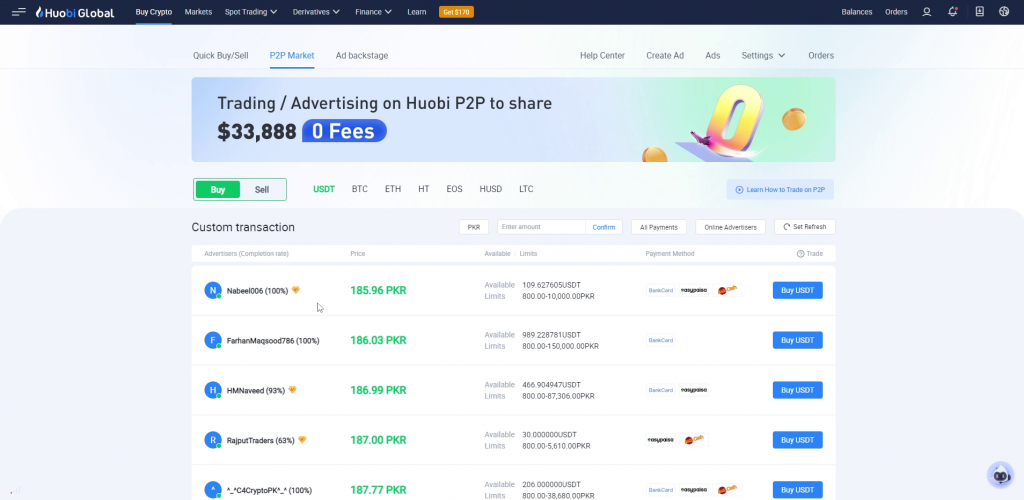 Huobi Financial Products
Earn/Staking/Lending
Huobi offers you not just to hold crypto but to stake it in different savings from little to high-risk pools to generate daily to yearly yields depending upon the different varying APY percentages.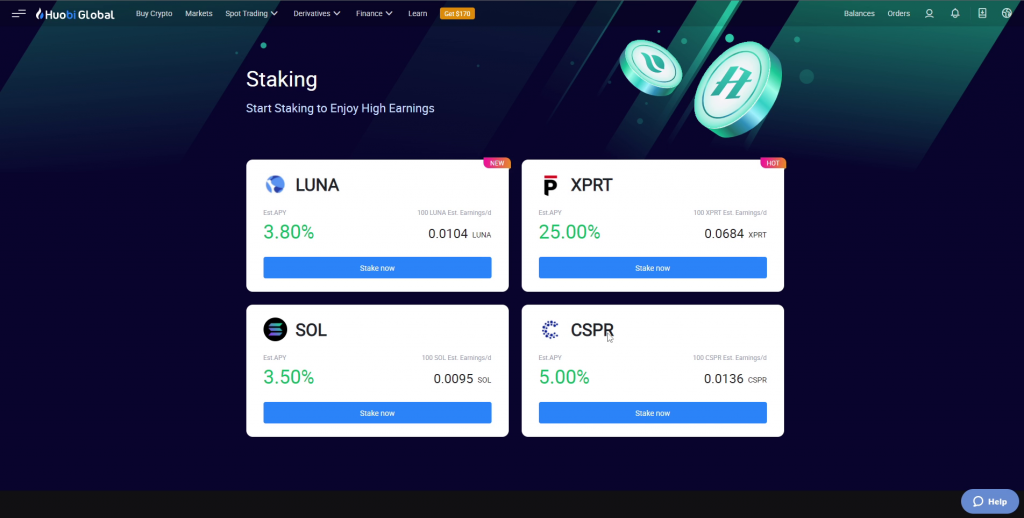 Loan/Borrowing
You can put your crypto on the preferred timeline with a specified percentage of interest and get liquid money to fulfill your temporary requirement along with not missing the scope of your asset price appreciation in case of selling at urgent needs but your proper due diligence is required in this case.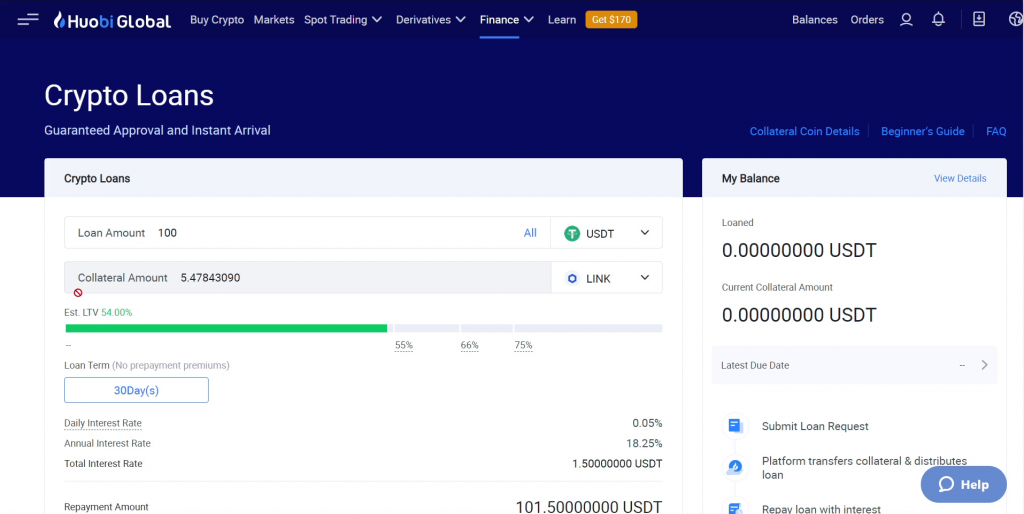 Huobi Primepool
Like Binance and other exchanges, Houbi is also available the new token or coin listing sale feature for their users to participate early in any project to get higher chances of earning great gains when it is finally marketized and listed on publicly open trading platforms. In the Huobi prime pool, the investors can bring the different holding cryptocurrencies into the available options of airdrops with a set period of time and then can get rewards in terms of other crypto coins or tokens.
Understanding Huobi Mobile Application User Interface
Huobi offers you two types of UI versions in the mobile app such as Lite and PRO,
Lite Version: Beginners can identity the market and user interface easily so that they can interact with the market efficiently.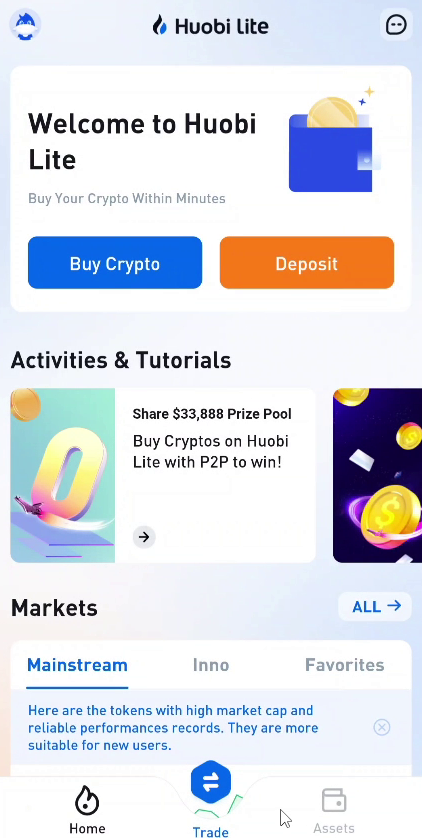 PRO version: It is the professional version known as a pro which provides full-fledged functionality of the OKEx mobile interface.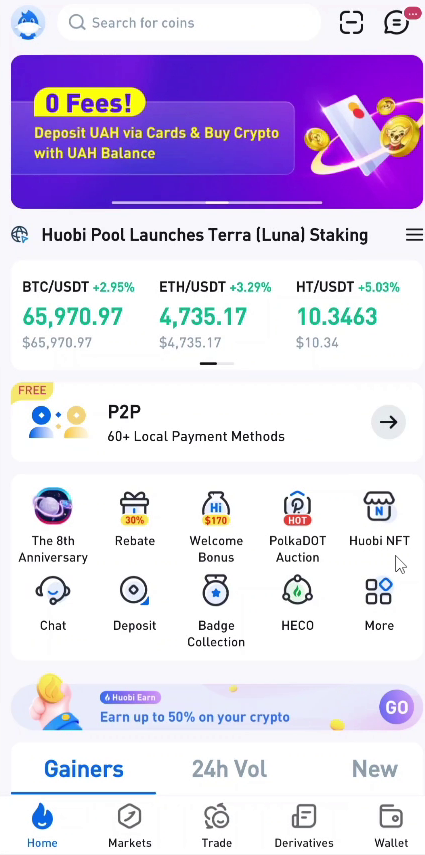 Closing Thoughts
Huobi is an ever-growing and evolving cryptocurrency exchange with a variety of features and functions available by mature entry-level utilize them and get benefit from it by browsing and research which one greatly help you out in any required matter. We will further discover the platform services in deep study and help you understand the platform dynamics in upcoming posts.