Many Wallets are in the market of cryptocurrencies and blockchain world where many other companies are providing their services regarding to wallets for cryptocurrencies so here we discuss about the most popular and with very great name is Trust wallet by Binance read below complete info where you can learn all you need to know about the safety, security, and reliability for daily and ultimate crypto storage or mobile wallet.
Crypto Wallets
All about the cryptocurrencies where we talk and think about crypto assets trade, send or receive and buy goods and services in all this process we must need a reliable, easy to use and multi coins or blockchain supportive wallet of course for our mobile devices which are already very attached with us in day to day life.
So the question pop in mined which cryptocurrency or assets wallet should we use and trust on it which also should be easy to use and have support also have great developers support also have a great reputation in the market.
Trust Wallet by Binance
This wallet is really a great option for newbies and users who don't like to install multiple and difficult UI (user interface) where complex downloading applications and Softwares have other complex issues for those people they can use this wallet but why here read ahead what's the really important and make special and unique this Trust Wallet.
First of all Trust wallet is acquires by Binance Exchange which is already leading cryptocurrency exchange in the crypto market. so here not just we giving you the reference of hype in market trust wallet is basically have great features and options for easy to use prefer users who like to use in day to day life.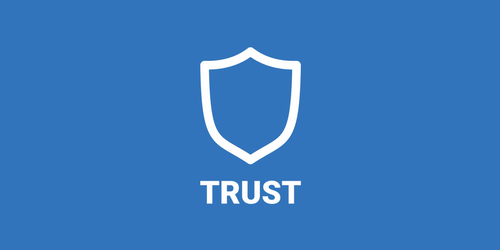 User Guide
Here now read carefully also you can watch the below-given video in detailed about Trust wallet in Urdu.
Download the Trust Wallet from the official source this is the very important step towards installing trust wallet here is the wallet website: www.trustwallet.com through you can download your required application according to your platform whether you are using Android and IOS.
Make sure to download the app from valid source or main sources like the main website or main application provider App Store and Play store this is why because you are using this app for your funds holding and saving for your needs and requirements because of financial purpose we should aware about the fake and scam apps or websites where the thief a person who steals another person's property, especially by stealth and without using force or threat of violence.
Start Using Trust Wallet
Now we assume that you have download and install the trust wallet from the official source and now we are going to learn the user interface which is already very easy to understand and use.
How to Create a Wallet in Trust Wallet?
trust wallet is a Decentralized and Anonymus crypto storing wallet so here you don't need to give email and user id, pass things like traditional wallet accounts.
Watch the Curexmy Analyt Video which is below given from the exact current time given in the below video.
After Opening the Trust wallet app You will see introductory screens after swiping them you can see that you have two available options to continue with Trust wallet.
Open your Existing Wallet with Backup keys or Create your New wallet
so above show in the video how to create a wallet in trust wallet app watch it also. the process of creating a wallet is pretty simple and easy.
Just you need to go it copy the backup keys which are need when you want to restore or come back or if you have uninstalled the app from your phone another condition which may happen accidentally you lost your phone by mistake or any other condition you should have the backup recovery key for restoring your wallet and back to access your funds safely otherwise nobody is responsible for your funds even the trust wallet team or support.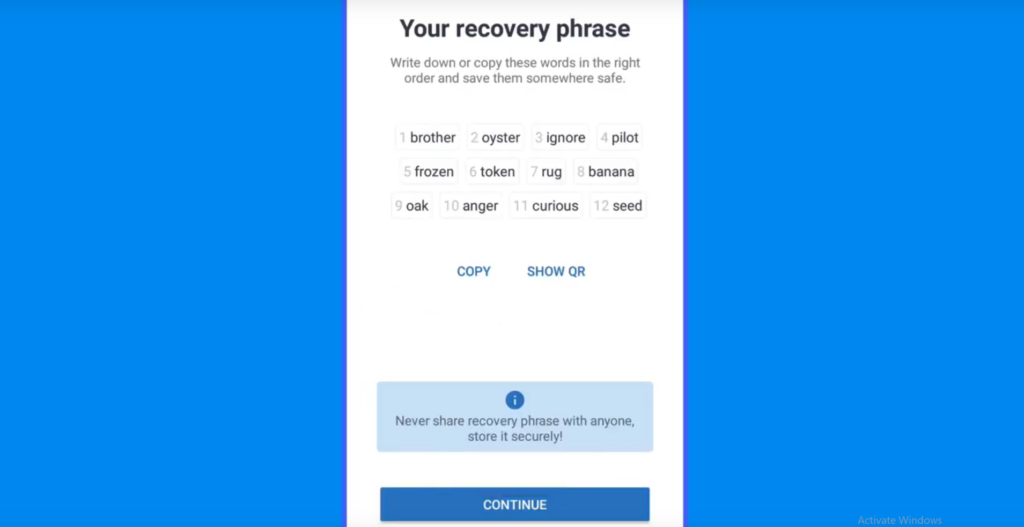 As you can see in the above-mentioned image and video also that trust wallet provides you the 12 words recovery for backup or restoring your wallet.
After Copying and continue you will found the backup recovery keys in random form no in which form or sequence in which you copy before so before moving to next screen you should copy the backup recovery keys or note down on any paper where you should write in sequence for your convenience.
after noting down fill the box where they ask you to enter in the main sequence for confirmation that you have successfully saved it.
If you enter all the given phrases correctly you will see the screen well-done notice that your wallet or digital bank is successfully created.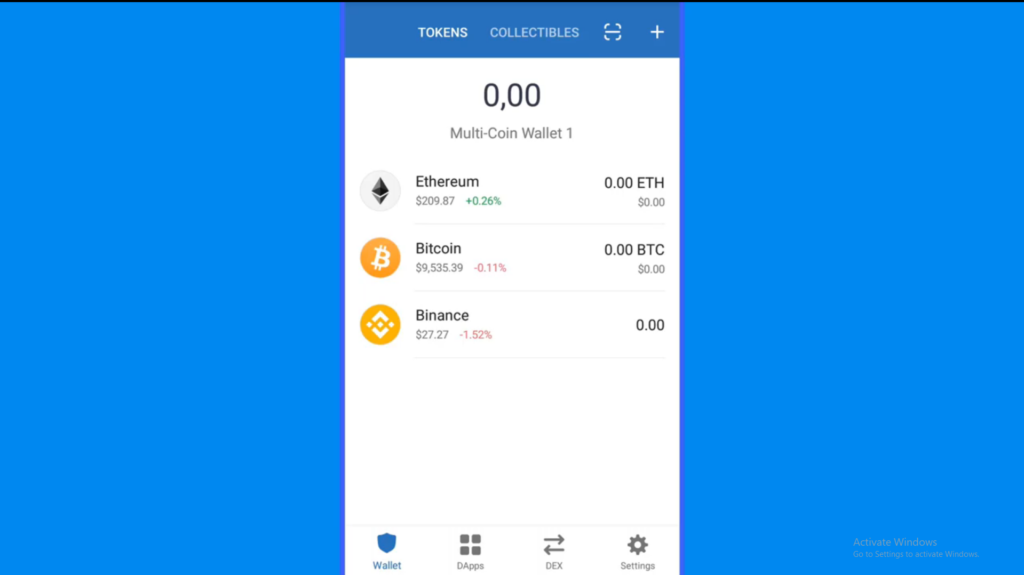 So quickly overview with Trust wallet options and different features.
Trust wallet is providing a different option where you can use if you required these option or like to use them.
In which first and core screen is Wallet then DApps then DEX and last is Settings
Wallet
In the wallet, you can see your fund's current balance and by clicking on anyone you can see the further details about it. that's it on the wallet.
DApps
In the Dapps Page or Screen, you will see the web browser or Decentralized Application Browser can access the different decentralized applications like Swap option and other gaming and lottery platform can access through the Trust DApps browser.
DEX
dex is a decentralized exchange which is mainly by binance dex providing different pairs which are on binance BEP2 Blockchain read more about Binance DEX or Decentralized Trading or Exchanges
Settings
The common and ordinary option which are usually in major apps where you change your DApps browser Search engine or change your wallet primary currency with your national or local currency and other options are given in the app also there you can set your wallet pin code for security check.
How to add Custom Token in Trust Wallet?
For adding any other token in trust wallet which is not listed in trust wallet but the wallet already support the blockchain and had integrated with trust wallet then you simply need to follow the steps given below
for the visualizing and understanding quickly watch this video which is really simple to learn and understand how to add custom tokens in trust wallet click and play don't need to watch full just click and the video play from the exact point where you can see exactly how to add any custom token in trust wallet.
Adding Custom token to Trust wallet
search the required token with their exact name => if the token not found message and add token button appear then click on it => new screen will open here select your token network (Blockchain on which created) => here we use the ethereum network example => fill the required fields then click Done.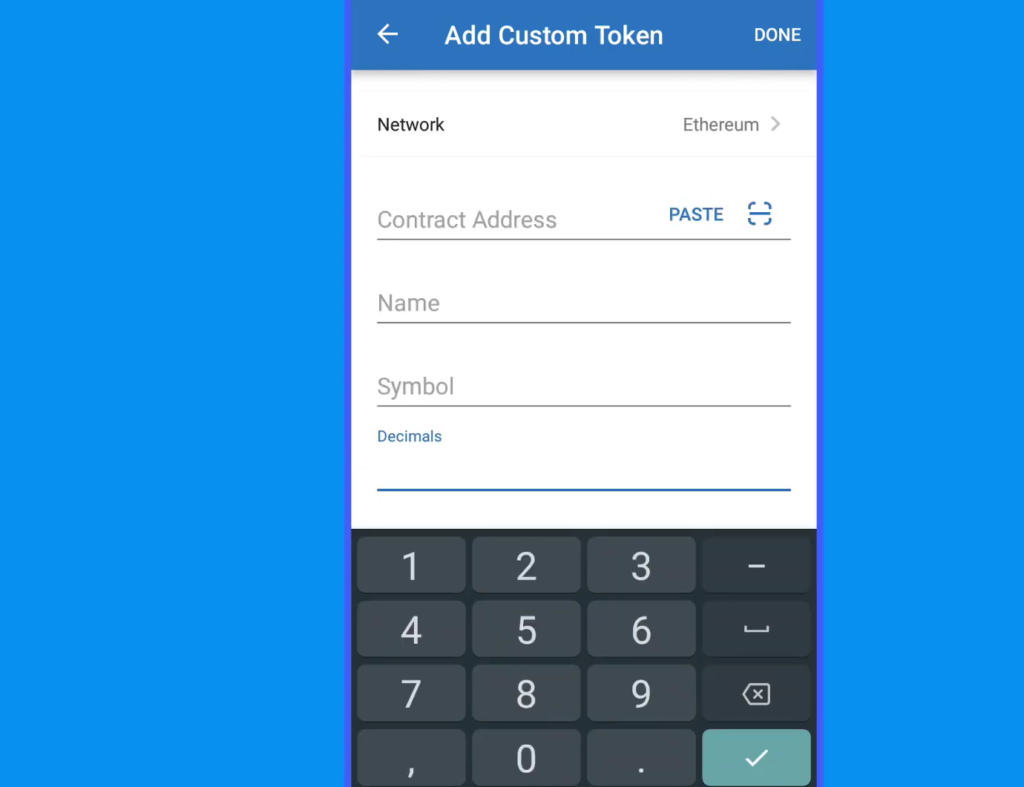 if all the information is matched with particular token your token will be added to your trust wallet Coin and Tokens screen as we show you in the Video How to add Custom token into trust wallet.
So we have successfully guided you the basics and the user newbie guide who want to take advantage of holding different cryptocurrencies or assets in their private wallet without trusting any other third party
if you think that you have further knowledge about cryptocurrencies wallets and let us know about your opinions in the below comment section where we will together learn and let's make the market safe.