You may be facing issues or find different errors plus volume order matching and moreover high fees charging issues on Decentralized exchanges currently due to the low circulating supply of Statera(STA). Here is the Short straight Forward solution for current price hype quick selling opportunity for early profit booking and quick FOMO exist options but transaction fees and Order matching issues found from the various listing at decentralized exchanges Dexs that's why you need to evaluate different secure and safe options to trade Statera STA on centralized Exchanges.
Statera STA Past 20 Days Progress in Price Action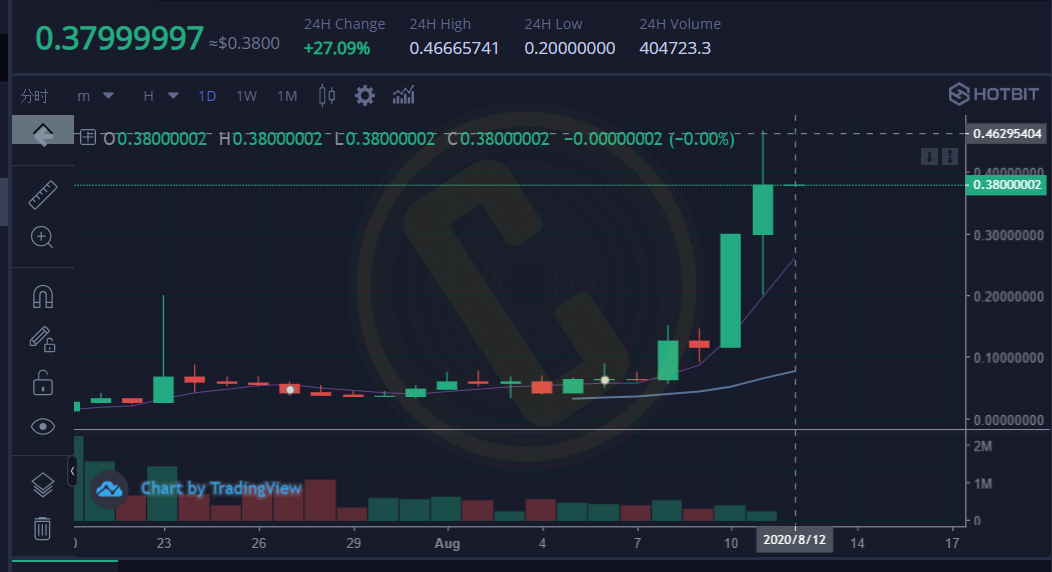 STA listing new happened recently unrecognized so far trading volume on FatBTC and Probit with the higher spread but in near days it maybe stabilizes to normal exchange rates. The Statera Touches it all the high of $0.46 dollars in just after publish0x community and some YouTubers sponsored recognitions.
How To Buy Sell Statera STA Without Higher Fees?
If you have holdings of Statera at Ethereum wallets such as MyEtherWallet MEW, Trust Wallet, MetaMask or any ERC-20 token supportive wallets and want to exchange STA to USDT ERC-20 or To DAI or maybe to ETH but can't do it right, either you face higher transactional fees or Order matching issues. You have Option to go to the traditional established system of Centralized exchanges CEXs such as according to the current listing of confident and trusted exchange is HOTbit with the Current Confidence level of 100% plus reported 24-hour Volume from CMC is $122K of Statera STA token.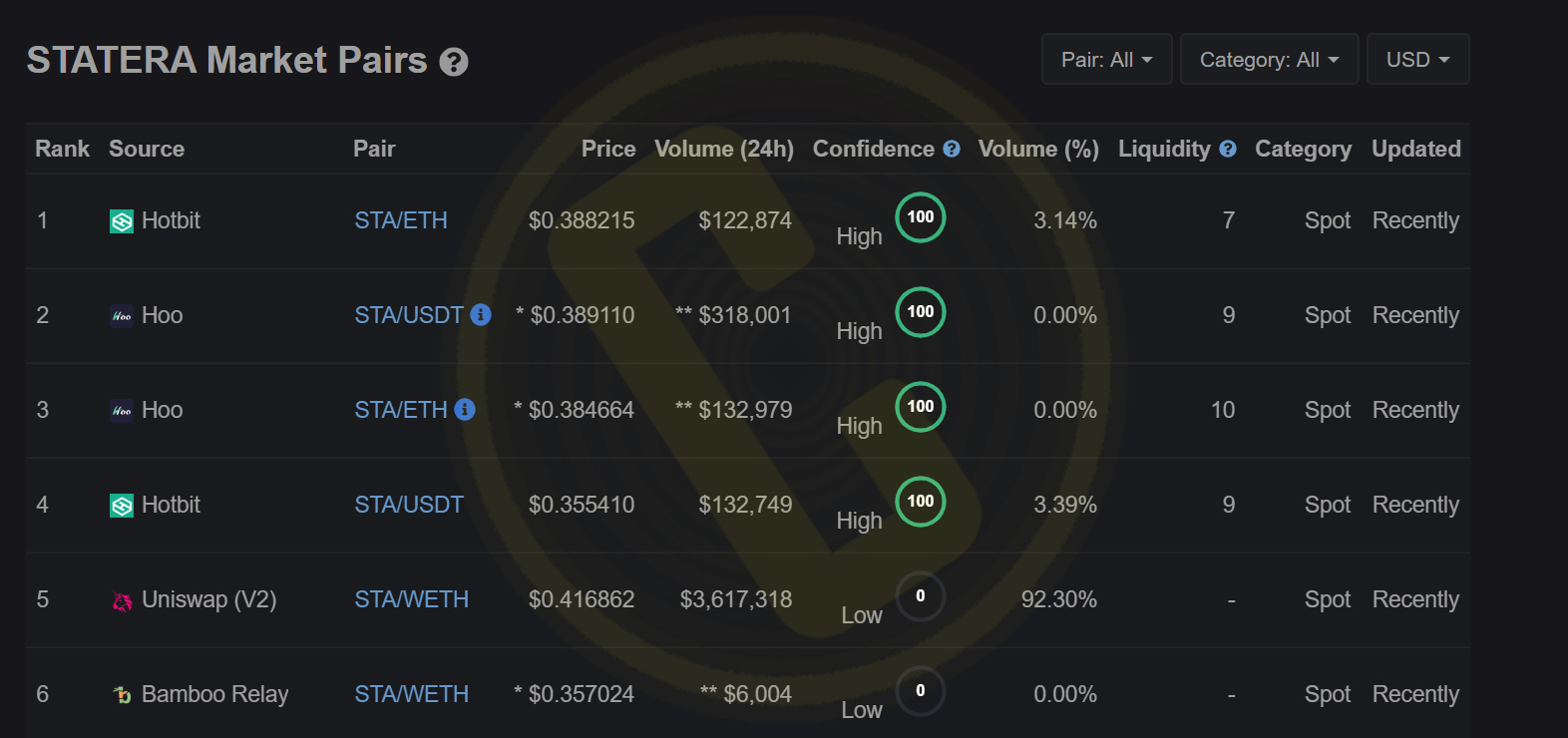 Trade or Buy/Sell Statera STA Alternative From Uniswap
Currently, on uniswap 0 confidence reported about statera pairs on CMC that's why you may not able to Swap Statera on Uniswap. You can buy sell Statera STA on Hotbit and trade currently STA/ETH and STA/USDT with the 100% confidence. As you may know already or not we have covered Statera in our preview post if you haven't checked it out already you can read and learn what it is actually and how it could be a great asset to buy early with your affordable funds by understanding the risks attached with it.
Statera (STA) Project Review Concept Behind It & Innovating Behavior About Blockchain
If you goto Uniswap and Try to exchange STA to Ethereum or any of the available Pair you not just face or have to pay higher fees as well as Approving swap pending queued order matching issues. It's a great option if you have any kind of urgency to exit from STA or want to sell STA then goto HOTBIT exchange currently it's trusted and can be a comfortable option to buy and sell overall trading STA on HOTBIT.
TRADE STA LOW Spread Now HOTBIT
Tell us your early entry and exit level in STA below to know how much gains you grab from this gem early opportunity thanks to Publish0x introductory offer for knowing us early. If you found a relevant source of important information then also comment below to help each other.
Sharing is Caring!