Tired of centralized exchanges for paying higher deposit and withdrawal network fees also having trouble with day to day simple exchanging delay in confirmation want to keep your privacy protected as much as possible you can, Here is the amazing Non-custodial solution for you changeNOW. In this article, we are going to reviewing and introducing the cryptocurrency exchanging or swapping platform called changeNOW.
We will see what is changeNOW, How it exactly works? How you can avoid additional fees which you pay without any reason of day to day simple exchanging read below to know completely how it can be very beneficial for you in terms of time savior, cost-effective, and a privacy protector.
What is changeNOW?
Came into existence in around three years back in October 2017 In short and simple to understand you can call it cryptocurrency exchange but some are the unique features and problem-solving aspects that are providing which is actually not fair to ignore and just by saying cryptocurrency exchange that's why we are writing this article. so to grab the actual familiarization you need to know that it is Non- Custodial Cryptocurrency swapping platform which means they don't hold your funds at all just in case need to handle AML(Anti Money Laundering) Situations according to different jurisdiction laws enforcements. If you will use their service legitimately you may never face that kind of issue at all.
How changeNOW works?
The platform is connected or partnered with different well know centralized or decentralized using APIs and providing swapping services without registration and KYC process to help the crypto community around the globe avoid unwanted exchanging fees.
ChangeNOW is using Binance, Bitfinex, Huobi, and OKEx liquidity providers to help the exchangers get maximum benefited and minimize the exchanging fees through the wider liquidity pool and give maximum uptime complete swap in 2-20 minutes without waiting or worrying of the authentication process.
Currently, on changeNow 200+ top in used cryptocurrency swapping support is available you can also convert it into stable coins that are created on Ethereum, Tron, and OMNILyer blockchains to help you protect from the volatility of crypto prices and upon your needs as well. The changeNOW is also providing you the crypto purchasing service also through VISA MASTER card through the EU licensed based SIMPLEX provider already partnered with Binance and crypto platforms. The Minimum swapping amount limit on changeNOW currently ranging from $1 to $20 depending upon the platform liquidity providers policy and minimum exchanging limits.
The maximum limit for one day is $20000 and you may need to provide your KYC details to them to help them understand that you abide by the law of AML and the action taken from you is completely legit and legal according to local and global jurisdictions. In case you detected as suspicious the exchange request will be put on hold and you may need to contact them through email or live chat support currently available on chnageNOW.io. Now if they acquire to complete the identity verification process to solve the suspiciousness issue you need to simply send your National ID card picture or selfie in which are holding a piece of paper written on changeNOW and current date of that day them may also guide you accordingly as they have mentioned on frequently asked questions section.
NOW Token
The NOW token on the ethereum blockchain was created on May 21, 2018, with the initial supply of 200 Million. On April 23, 2019, NOW Token also created on Binance Chain with the initial supply of 100 Million and two Burn events happened on the Binance chain So far since created. The further journey will be of course stay on the Binance chain. You can Swap your NOW tokens if you have freely from This changeNOW Official Source and Get Equivalent amount of NOW tokens Created on Binance chain.
Usecase
The Major use-case of NOW token is within the platform system it used regularly whenever the exchange swap request receives on the system. The developer's team of changeNOW has integrated it with different exchanges so far it is listed on Binance Dex and IDEX For the trading purposes. According to the changeNOW the token demand will increase gradually with the enhancement of use cases this will lead to the price increase.
changeNOW Vs Traditional Centralized Exchanges
Traditional Centralized Exchanging Process
Currently, if you want to exchange BTC(Bitcoin) to ETH(ethereum) you need to choose a secure and well known reputable cryptocurrency exchange where the transparency is their priority and you can trust them and send your BTC and exchange to ethereum so meanwhile, this phase you go through paying network fees then also face delay due to blockchain network confirmation then the exchange network internal confirmation spending limits after that two processes it takes already two much time in case you are sending BITCOIN which is already very popular in high transaction fees and delayed confirmation process due to their block size that"s why the fork of bitcoin happened in past like BCH BSV and others. Now when finally you received your funds in exchange then you go to the selective market to execute the order after that successful event you will transfer the ETH to another channel according to your need in case you need ETH to pay somewhere or to invest in ICO created on Ethereum Blockchain then you send it to your wallet and pay now minimum ETH exchange fees including following the minimum exchanging criteria then after you will receive ETH in your desired wallet along with wasting or consuming your lot's of time. So there is no means and makes sense to use centralize exchanges anymore just for the sake of a single swap until you want to trade an asset regularly and want to keep it on exchange for a long time.
changeNOW & Non-Custodial Trustless Quick Swapping Platforms Process
These platforms are here to save you from losing lots of time in the case of centralized exchanges that's why you need to adopt it and enjoy the full freedom of decentralization and anonymity of holding crypto from anywhere in the world. It's very straight forward when you use changeNOW you just need to select a Crypto or digital asset you want to exchange and select the crypto you want to receive then simply provide your receiving address along with additional refund address in case of unsuccessful order execution due to any reason your amount will be refunded back upon contacting them or automatically in some cases that's it how simple you will swap your Crypto coins and tokens on changeNOW.
How To Swap Cryptocurrencies on changeNOW?
The process of Exchanging or Swapping Crypto Simple As following:
If you are using desktop then go to menu of Curexmy Swap Crypto Click Here
If you are on Mobile Android, IOS or Huawei AppGallery
then simply Download changeNOW original App.
Now you no need to complete the boring step of registration
Simply open the app or on the website select the sending crypto then select the receiving asset and select either Classic Price(Best Possible recommended Current price) or fixed price(Average high Possible Availability) which you like to choose.
Then hit the Exchange button.
You will redirect to the next page/screen or show a popup window to enter the recipient address and add a refund address for in case the transaction can't successful.
Past the receiving address carefully where you want to receive the desired exchange asset.
Hit Next button Now and At this point, you need to double-check your preferences and the amount you enter and receive upon successful exchange execution check the terms and click exchange button.
The receiving address for exchanging crypto will appear to send the exact amount shown excluding network fees.
It takes from 2-10 minutes to detect deposit and processed your exchange order successfully hope you experience it and enjoy it.
Congratulations you made a successful swap with changeNOW.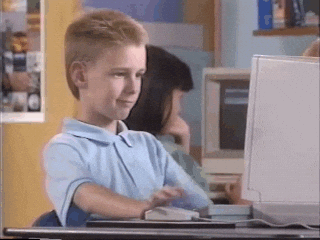 How To Swap Crypto Using ChangeNOWTelegram BOT @ChangeNOW_officialbot
Yes, you can also exchange/swap your crypto through changeNOW telegram official bot as well. Simply Follow the Following steps:
Open Your Telegram App Make sure you are already logged in if not log in first
Search ChangeNOW_officialbot or Open this Link
Click start Then you need to read and confirm Terms and conditions
After Reading if you agree then click Start Exchange
Then select the currency you want to Exchange If it's not listed bottom options then Send Simply Symbol Of that Crypto Ex: BTC, BAT, USDT(Make Sure You Enter USDT OMNI Address Because By default It's Not Currently Detecting ERC-20 & TRC-20 Blockchain address Maybe they will Improve it in near future ).
then enter the amount of selected exchange and then hit send.
Enter Your Recipient wallet address.
At this point cautiously enter your receiving wallet address and hit confirm.
Now the bot will send you the desired swap receiving address along with the TXID.
You need to simply send the equivalent amount to show you by the bot and wait for completion.
Congrats! you learned HOW to Swap Cryptos using changeNOW Telegram BOT Exchanging facility.

What Should I Do If My changeNOW Ordered Swap Amount Not Arrive At My Wallet address?
In this case, you can, first of all, double-check the progress window that is it shows transaction completed or showing pending progress in that case you should wait a little longer to the successful completion of the order. If the deposit progress is not complete make sure you check from your side that the address you pasted was that correct or wrong accidentally then if it's correct to make sure you send from your side within 20 minutes after clicking on the Next button for avoiding delays in transaction completion. If the progress window showing that your transaction completed but the deposit not arrived maybe it was an error or the address you provide in the recipient window was not yours or wrong that's why the amount does not arrive if you are sure about it check the explorer on that token or coin blockchain for transaction details on your wallet address.
If all the things are okay from your side then it's rare but possibly internal error occurs from Platform system or intentionally they have to hold your transaction it's time to contact them from email or live chat send them your Order transaction request tracking address or TxID normally shown on receiving address block simply copy it and send it to chat support or email with a brief note that "The transaction is not yet successfully processed it showed successful completion but the asset does not arrive" they may help you and tell you what step you need to take or they may resolve it by them.
Become changeNOW Affiliate Partner and Earn Profit
Curexmy.com has Now a partner of changeNOW you can try the first swap from Crypto Swap widget. The crypto Swap option on Curexmy is powered by changeNOW and you can also become their partner and share the word changeNOW grow together earn profit from swap made from your link or website widgets. In the next article in depth, we will cover how you can set your profile on changeNOW and how To become a successful partner and earn profit up to 1.8% on clients swaps. We will also cover how you can set your own exchange which will be powered by changeNOW. If you have any questions ask below We will discuss All the Queries in your mind.