To make your living from the internet, there are lots of ways of earning income but as a student or beginner, you may find freelancing the easiest and most lucrative way of making money from the online economy. In this writing, we will try to understand and demonstrate to you how you can avoid being foolish in the internet dark sides tactics and make yourself more vigilant to carry on your successful journey towards freelancing real projects.
Identifying General Approach
In order to achieve success in the online economy and earn your living from online platforms, you should keep in mind that you have basic how to know of becoming an established internet entrepreneur. Various platforms offer multiple job options through various means and multiple categories. First of all, you should figure out in which field or niche you are comfortable with and feel much passionate or interested to work.
It is a good approach to avoid trying all things like the jack of all trades at the same time or applying for every visually appealing job posting or project because the more randomly your work and seek jobs the more you will find inappropriate eco-systems. Once you found a good system or client of a suitable niche in your mind try to stick to that niche as long as possibly worth your time.
The basic rule of trading in the online economic system is that either you are bound with another party through a central or decentralized consensus escrow contract system or through a p2p trust system with reference to a pre-defined reputation.
Escrow System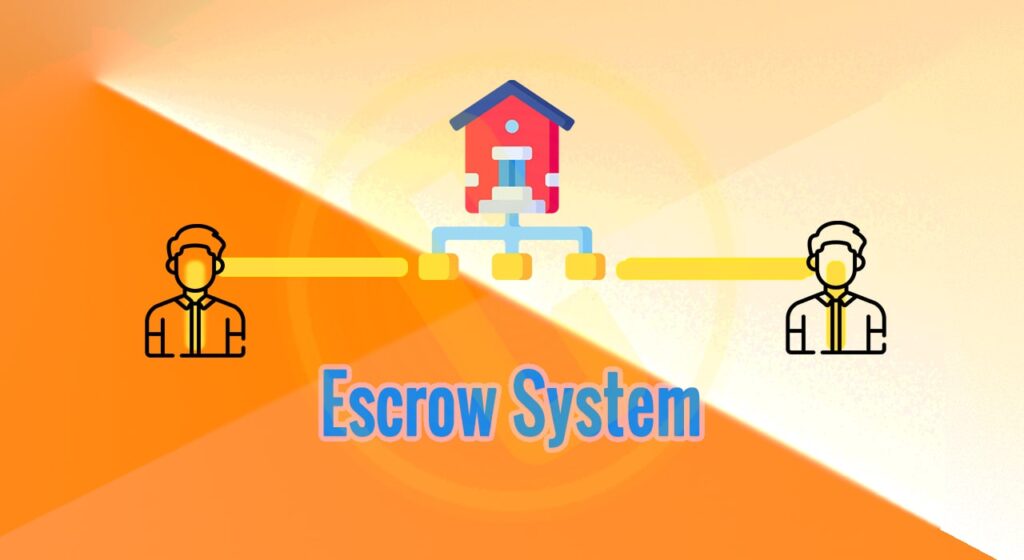 In order to maintain trust on the internet, various platforms are created under the escrow system to build a trusted mechanism to achieve the targeted goals under certain conditions such as legal contracts with bounded conditions agreements. These contracts protect people from fraud and maintain long-term relationships without worrying about fraud or any type of ambiguity.
The important aspect of escrow systems is that you can only rely on the great foundationary characteristics such as neutral arbitrators and customer support on a platform without them you cannot independently rely on it.
On Escrow systems, your intellectual properties are secured and fully copyrighted under related laws even if mismanagement of temporary support, in the long term you can claim your values ownership. The most commonly facilitating feature of escrow systems is that they will help you avoid financial scams, improper payments, or intentional payment disbursement delays.
P2p Trust System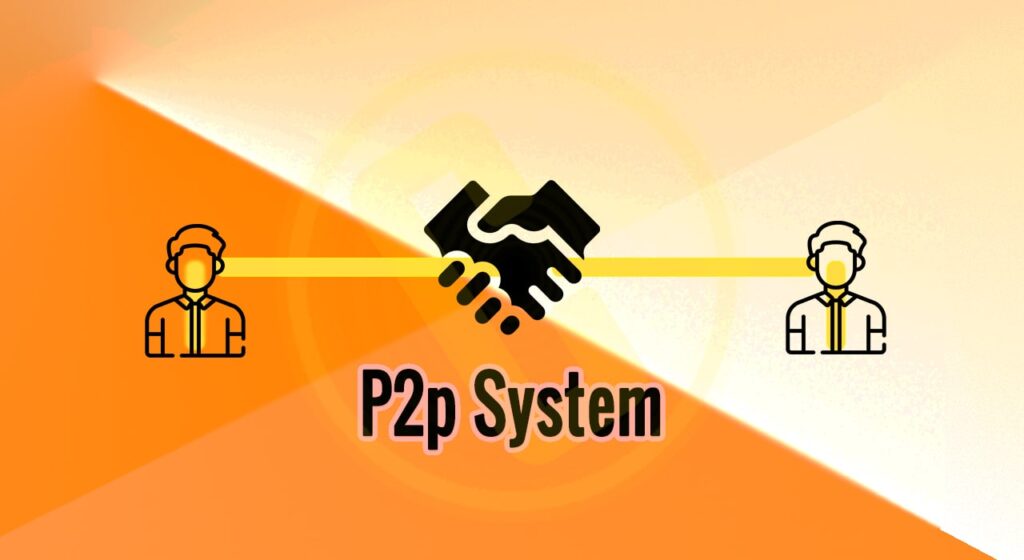 In the person-to-person system or shortly called p2p system you are responsible for your actions this is why you should have basic knowledge of dealing with any party to avoid any inconveniences to your work experience. You should keep in mind you are open to other parties directly and you might face harassment or approach by anyone with any positive or negative intention so to deal in the p2p environment effectively you should be nervously strong.
Unlike the escrow system, indirect contracts, deals, you are only responsible for your disputes or issues that ever arise between you and your clients.
To successfully execute your mutual deal try to work in systematic rules even if not bound to any arbitrator you can refer to rules in case of any inappropriate mutual understanding issue occur. This will helps you with mental frustration or irrelevant expectations and false future commitments.
Recognizing Platform Credibility
To recognize effectively whether the platform on which you are working is reputable should u rely on their escrow system or deal effectively refer to our previously published article about How To Check Any Website Trust Score And Credibility. This will technically assist you in gaining experience in understanding web-based platform credibility and overall how to know to evaluate platform trust level.
Things To Deal Cautiously In Escrow System
While working on the escrow system which is called simply any platform which facilitates or provides a freelance marketplace such as Fiverr, freelancer, or Upwork you will definitely have to work outside the platform to fulfill the project requirements. You may have to join the project clients via zoom calls, skype, or any other communications emails, etc. Keep in mind remain your crucial things sharing inside the platform and important official conversion failure to do so may make a policy violation or terms of services violation conversion inside the platform because it will save you from your account freeze or any type of technical issues for you.
Recognizing Employer Credibility
The following characteristics should behave in a credible employee who is ready to work legitimately with any freelance candidate.
Employers have reputable published profiles on companies or websites e.g teams section or on LinkedIn persons.
He will mostly try to communicate and complete the requirements of the project through official communications channels such as the related reputable freelance marketplaces e.g freelancer, Upwork, Guru, Fiverr, etc.
The employer will contact u personally via the official company mailing addresses like [email protected]. You can validate it through your mailbox email receiving address details. This will help u identify their company project and category legitimacy claims.
Serious project employers never ask you for your past unrelated experiences because they mostly work for short-terms so they just ask for your current expertise, that's whether you can fulfill their requirements or not?
The legitimate employers don't ask for your personal financial or professional accounts access and do not create accounts on behalf of your identities.
They don't ask for security deposits because if they are consent about your legitimacy they just do through the freelance marketplace or just they ask for past working experiences/portfolio if they satisfy them they start working otherwise just skip or start with assigning small tasks for tests.

Most reputable and established employers who are in the upper hierarchy of their companies pays even before the project initiation, which gives you initial confidence for strong motivation depending upon your work profile.
Legitimate employers don't ask for free work completions as test checks instead they pay u on each delivery for your proper attention and loyalty.
Easy Projects But Unusually High Rewards
This is the major red flag of any project you are willing to work with the illicit people of their illicit intentions, trys to trap the beginners of freelance marketplace, because the Beginner are inexperienced people and are always looking for easy money or for their first paycheck. The scammers published the project of Most common or most easiest tasks like converting PDF to JPEG or converting the text from graphic to text form which are often can be done through simple free online available tools, But they know that they can easily catch the Nobe people with higher reward of price of project. So basically they just want you to get in touch with them through the project and then they will try to make conversation outside the freelance marketplace and assign you the task when you complete it, which are often completed very easily. After that they will start mailing you about the registration fee or the international transfer fees So-called Levy to pay four successful transaction confirmation which is actually is a big fraud is going to execute with you, if you getting trapped successfully with the scammer.
Registration Fee Scams
These types of scams often occur on platforms where the employer or the client's job posters are not well reputed via their past working activity. You will face these types of issues often from new employers so keep in mind asking for any type of registration fee from the employee or the worker is totally a violation of any well-established platform terms of services and don't fall for it. As the employers are already well aware of it then they will try to maintain conversation contact outside the platform while keeping them self's identity hidden so they contact via fake email, virtual WhatsApp numbers, telegram, or through means which make it difficult for you to track them and maintain recognizable contact for freelancers.
Scammers use third-party payment transfer channels to get any targeted amount from the victims, who false fully believe and get trapped in the scammer's game of hiring or project insurance fee or whatever you can call it but in end, it's going to be a worse scam and rather making money from freelancing it cause your time loss as well as financial loss. They provide you often the crypto payment options so that you can send them money without proper investigation directly to their wallet or they even go ahead to provide you your local interbank fund transfer options to speed up the scam process for they use crypto p2p platforms. look after our published article about How To Stop Third-party Scams & Money Laundering As a P2P Merchant.
Payout Scams
This is also most commonly making new people victim is payout scams. As a beginner freelancer, you should be aware of these types of scams. This scam happens while your payout time of earning money, the client or your employer asks for an additional fee charged for withdrawing or sending your payment. They ask for payment as a so-called transactions fee or shipping fee/sending fee prior to sending your earnings often occurs when you work on any platform and decided to receive payment outside the method of the escrow system. Keep in mind any type of fee asked by the employer before or after work delivery is false to claim and don't fall for it, don't pay anything. Normally genuine employers only wish to pay through their verified charge method (VISA/Master Debit/Credit Card) and don't ask for outside unverified payment methods.
Points To Keep In Mind Before Dealing With Your First/New Client On freelancing platform/Marketplace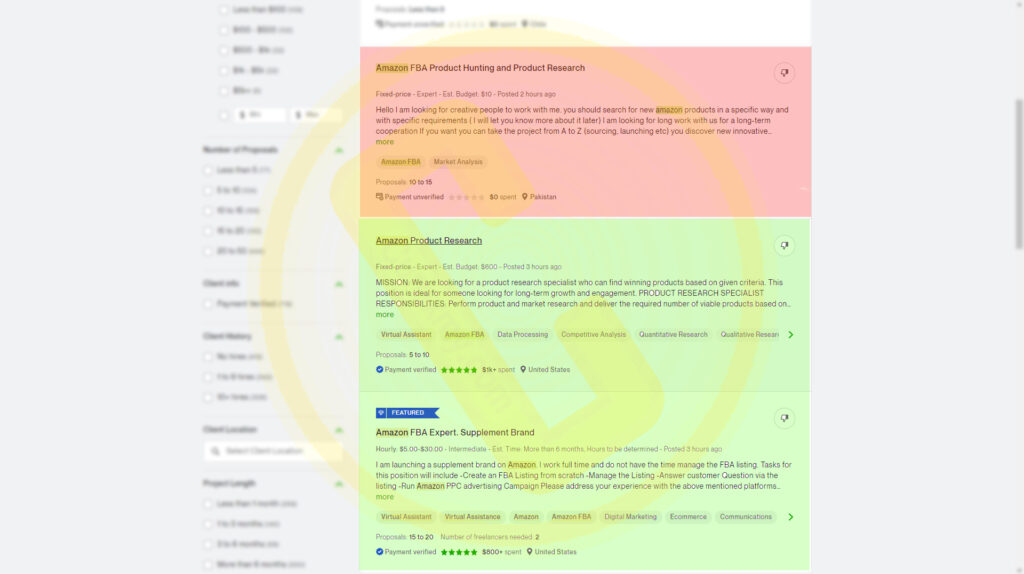 The person's profile has a legitimate name, and profile photo, which is more plus point having good explanatory bio details, past work history, verified payment Method will give u more confidence to make your experience smoother safe. The most important point to consider is that reviews about employers whom with you are going to deal. This will give u an idea about how a particular person behaved in the past and what was the counterparty's experience with that person while working on any project. Review doesn't mean to be only positive it can be a little negative as well but It should be fewer than positive to consider an employer reliable.
Points To Keep In Mind Before Dealing With Your First/New Client Private/Direct/Outside Escrow Platform
You should only trade on the marketplace for a longer good experience but in case you are willing to work directly with a full company based clients or individual then you should refer to his sources reputation such as precious project status like is it working or not if working what is the performance. what is the sincerity level of the client about his project how much budget he had spent and what further willing to spend on current ongoing projects?
To verify their claims you can ask for their account statements but considering the point validation and filtering whether the provided documents are legitimate or fake. You can also verify their reputation through their social profiles such as LinkedIn activity. The important point which keep in mind when applied to direct working is that always ask important things prior to actions so that you both will have a clear understanding of what you are going to do this will increase the chances of having a future reliable professional relationship.
Product Not Delivered Scams
In these types of scams, the scammers file complaints about refunds at the payment processor's platforms just as most commonly occurring these scams on Paypal, skrill, and other related platforms that support payment reversal facility for the sender as a claim for the product not delivered situations. These policies are meant to incentivize financial security and buyer trust. The bad actors misuse this option through false claims by asking for refunds for actually delivered products to cheat the service provider or try to scam the system to conduct intentions fraud activity with the counterparty.
To avoid these types of scams. You should try to filter out the account. The counterparty personality and intentional behavior before proceeding to successfully delivering the product. Check whether the personality is generally dealing with people in the past, and has an appropriate activity on the platform where you get connected with that person. Maintain the proper conversation on a secure platform, where the chat history and all the related activity should be kept secure in the future in case of any dispute within the payment system. You can provide those proofs as a Successful product-delivered claim to avoid being a victim of a false refund scam.
Illicit Nature of Projects
These types of projects are often publicized with lucrative rewards To catch the overgreedy people who are often rushing to make earnings faster and do not care about the actual nature of projects, whether they are legally appropriate or what will be their condition, they are ready to work. If you are a kind of person, you should be aware that many of these projects could be having a worse ending, and instead of making any bucks, you will be ending up losing lots of time and financial fraud as well.
Before proceeding with any project or task you are assigned or getting approached to work with, do some research, on whether the project is owned by legal personality and legal ownership. They have good intentions of business within a Community standard compatible and legally compatible nature of the business model. To identify these parameters quickly, you should keep in mind that any project you are working with does not violate anyone's rights, and do not mislead, harm any person or institution, and also comply with any local or international governmental laws.