How to become the brave publisher and make money in BAT tokens. We are going to guiding you about full instructions step by step how you can become the brave publisher and earn income in advance through crypto BAT tokens.
What is Brave Publisher
So what is mean by a brave publisher and how we can make money through becoming a brave publisher? For becoming a brave publisher you need a valid well-known channel for a way to make money through that channel. we have covered the available options to make money through becoming the brave publisher. The brave publishers earn through there platforms where the visitors and followers give tips, through the brave browser if you are a verified publisher of brave by signing-up your account.
You will earn in BAT Tokens (Basic Attention token) in your account at brave publishers accounts dashboard, where you will see and withdraw your tip rewards through centralized, uphold withdrawal method. The tips are given by your followers as well as your visitors or subscribers.
On Brave currently, you can list your website, Youtube Channel, Twitch Channel, Vimeo channel, Reddit and Github Account and probably the brave publisher team will add more like facebook and other social content producing platforms.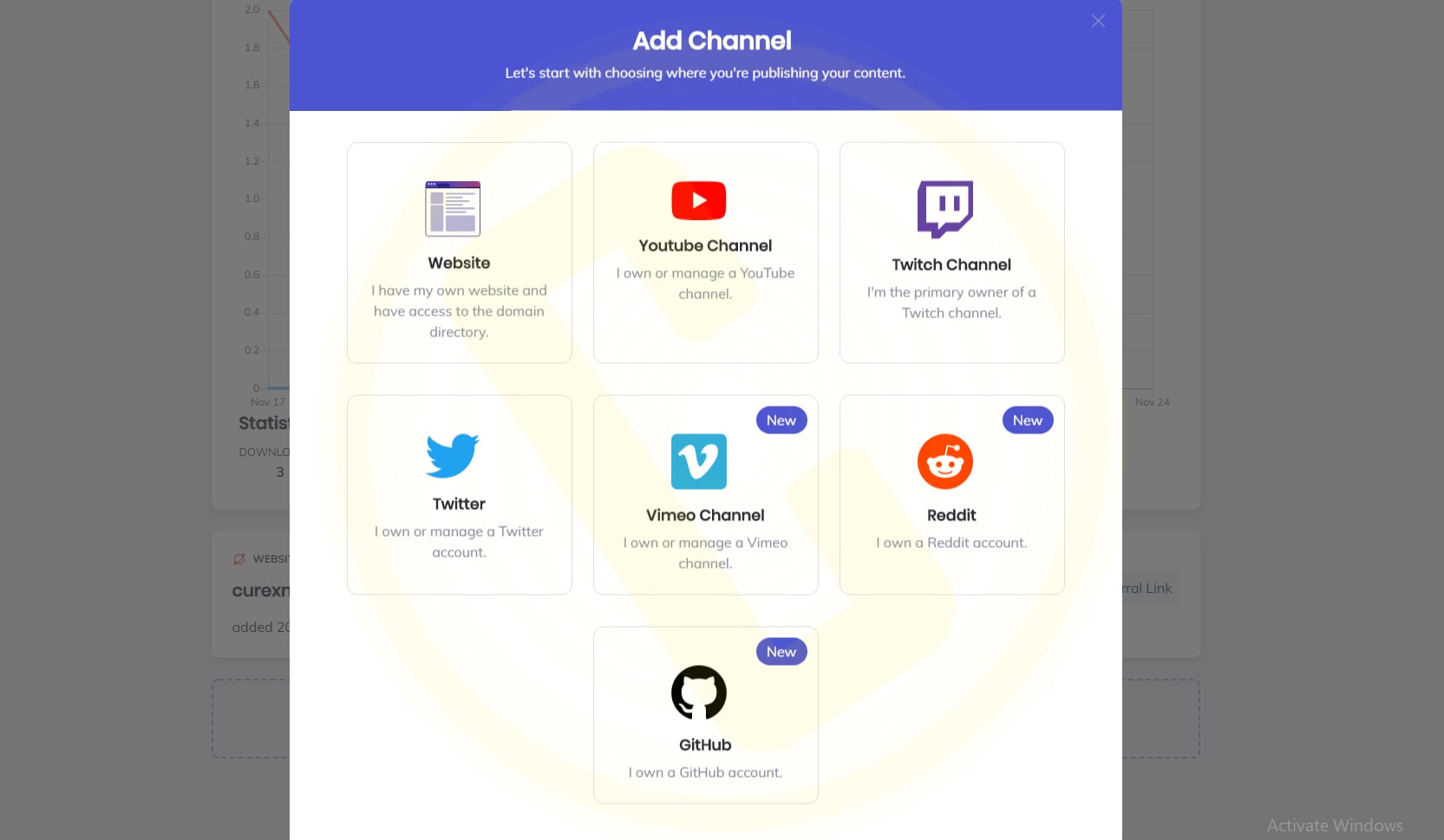 Through brave publishers program, the content producers and platform owners can only earn in BAT tokens which is a crypto product based on the ethereum blockchain and withdraw through Uphold by connecting your wallet with your brave publisher's account.
The earning model on the brave browser is simple the more and consistent your visitors then more you will earn. As we know that on the brave default mode of browser ads can't be shown on websites then your ads revenue has directly blocked and you cannot earn through ads so this is preferable to create your account and join brave publishers program.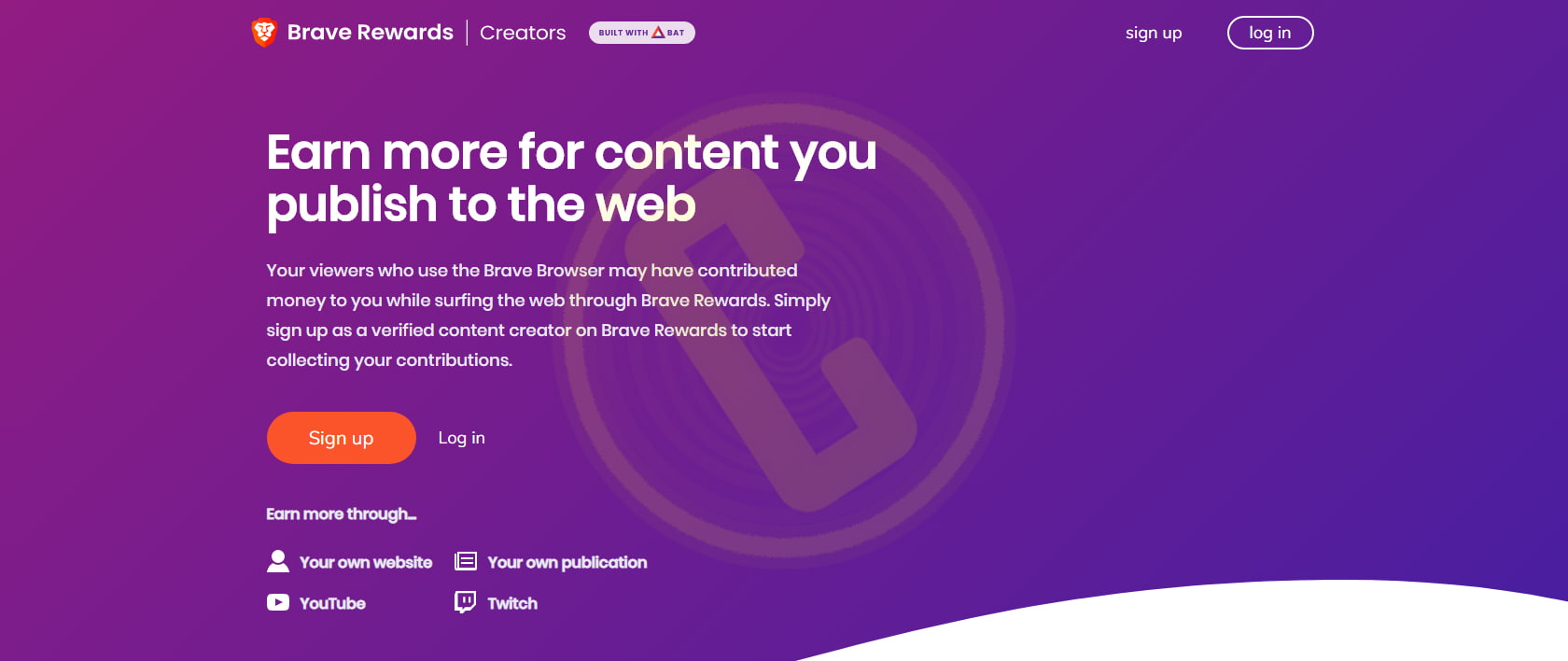 How to Create your account as Brave Publisher?
For detailed Guidance about creating your account and signing-up at brave publishers platform preferable to watch the video below for complete visualized understanding especially if you are an Urdu/Hindi speaker.
Getting started with a brave publishers program you need first to create your account for getting your dashboard managing your withdrawals as well as your channels listings and their statistics.
Create Your Brave Publishers Account

Steps for Creating Your Account Brave Publishers
Go to Sign-up Link
Enter your email for Registration
check your mailbox for confirmation
Click the verify button
add your additional authentication security layer 2FA
finally, you will redirect your account dashboard and now you can share your referral links, list channels and earn BAT tokens, through Uphold you can withdraw.
How to Verify the Youtube channel in the Brave Publisher tipping list?
For listing your youtube channel you need to attempt simple steps for verifying and get tips from your viewers or subscribers who visiting through the brave browser.
Click add channel
Select Youtube channel From Options
You will be Redirect to your Logged-in google Accounts
select your google account in which your youtube channel is linked
your youtube channel will be detected by brave publisher system and listed shorty
finally, check your verification badge on youtube channel after few hours normally through visiting brave browser now anyone visits your youtube channel can give you tips in BAT tokens and you can earn through youtube channel audience/subscribers on brave publishers program.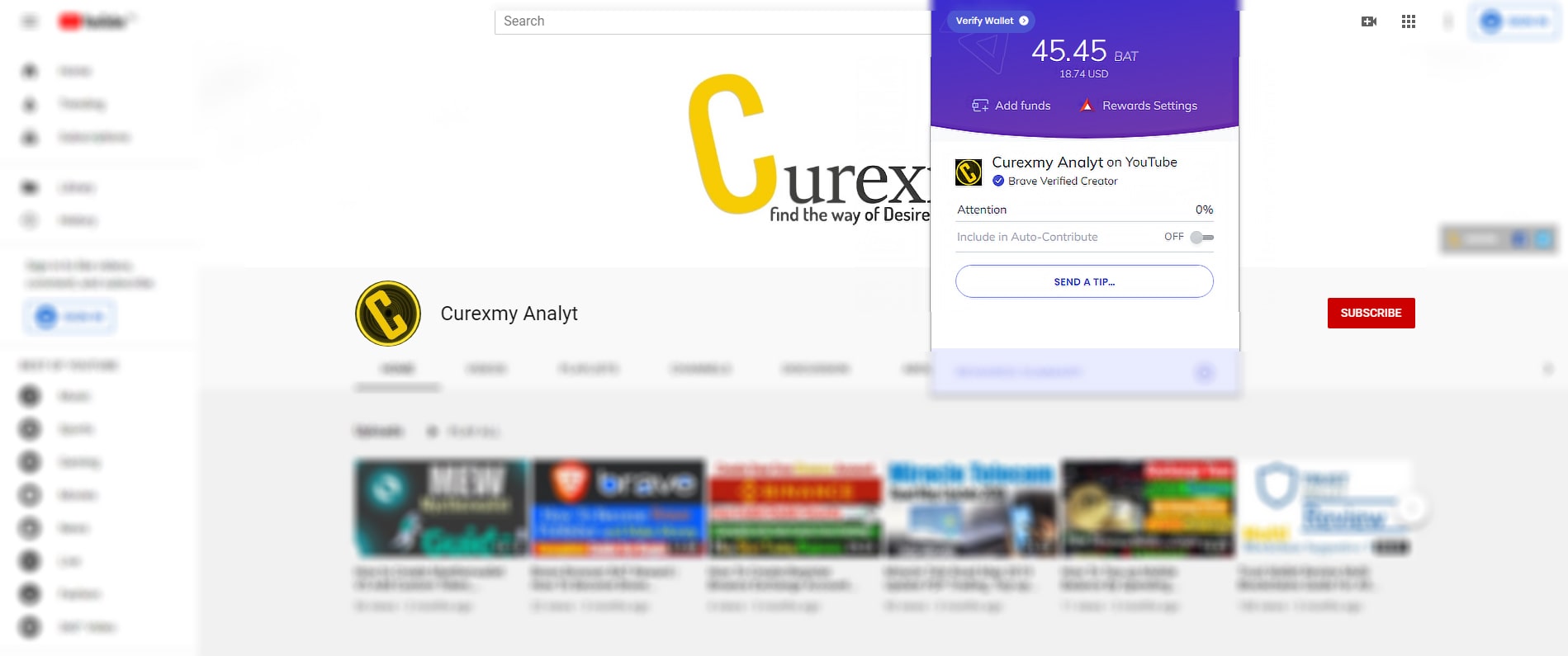 In Later-on posts we will cover how to list and verify your other channels like websites and twitch channels and also we will cover how to withdraw your BAT Tokens through the Uphold payment method which is a well-known crypto compatible buying selling bitcoin with dollar platform.
Send Us Your Queries Regarding brave publisher program and earn through BAT tokens. we feel happy to answer and post more articles based on your queries or questions.