Many wallets are now been used for storing crypto as ethereum and ERC-20 based tokens, Platform where you can store and transact your crypto balances digitally with sharing KYC details or without sharing KYC information with the platform administrative. So in the world of blockchain and cryptocurrency, some important things are necessary to consider before choosing such a platform or crypto wallet.
What is MyetherWallet?
This platform is basically provided by etherem.org is an open-source blockchain-based distributed computing platform for smart contracts. Myetherwallet.com is not just limited to holding ether it's widely used for ERC-20 based Tokens and other Cryptocurrencies. here below we will show you as a learner or newbie who didn't know well about Ethereum Wallets and specifically for Myetherwallet.com.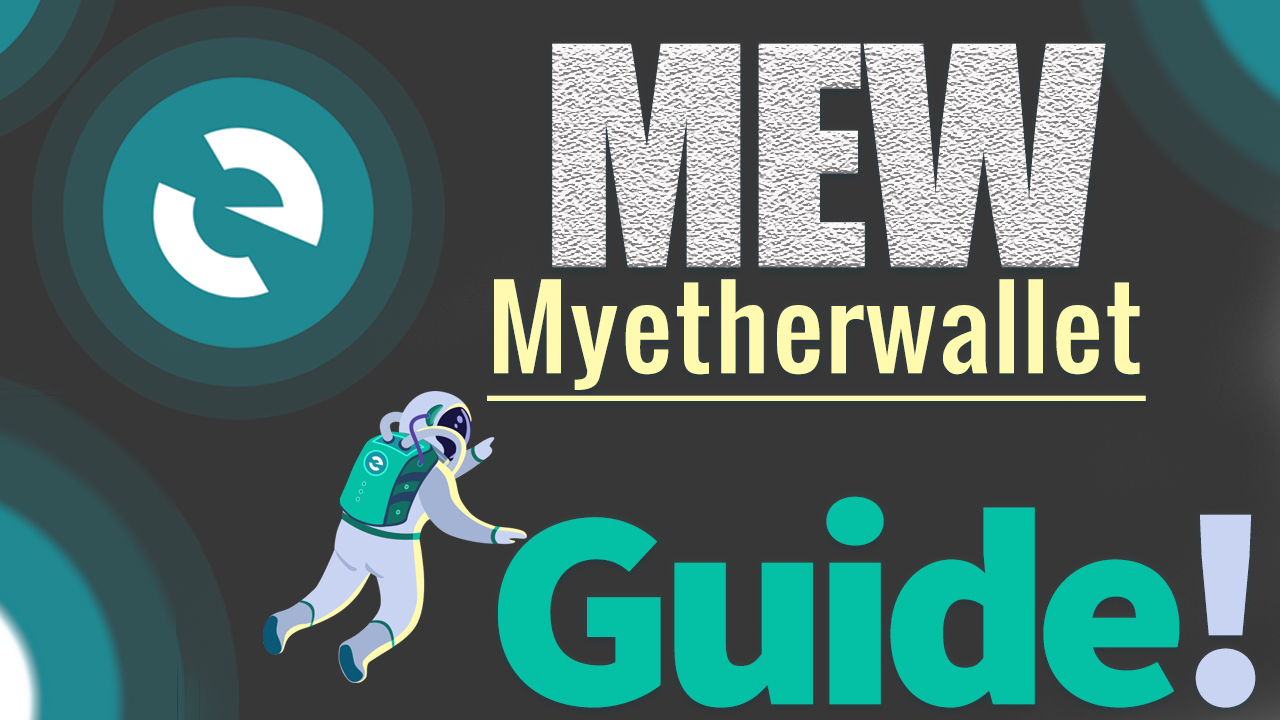 So the question may arrive in mind which kind of wallet and platform can be compatible for ethereum – ERC-20 tokens? Any kind of platform whether only desktop and mobile or both can be compatible for ethereum and the related token can store and transact easily if the platform or wallet support's the ethereum blockchain that they had integrated with their blockchain on the provided platform whether it's mobile-based or desktop and both.
Quick start with myetherwallet what is it and what functions they process and what jobs and the tasks can be done through the most popular MEW by ethereum.org. Beginners guide Wallet platform overview How to use, transact, overall working interface and upgradations in 2019.
Why choose Myetherwallet?
MEW is the core ethereum developing a community-built project which is created on August 19-2015 along with their main blockchain and their related web platforms for smart contract deployments and other executions. because of consistent community support, contribution and continuous improvements is website layout and functionality.
so, therefore, any experienced and opinion for better suggestion is to use Myetherwallet for storing not just ethereum also for their related ERC-20 based Tokens. You will receive the network updates, upgrades very immediately because of real-time blockchain tracking and block explorer support.

MEW Overview
for a very first look to MEW (myetherwallet.com) Go to > their Website Desktop platform and check the newly latest web version which is v5.1.2 directly hosted on myetherwallet.com and the old version is now hosted on vintage.myetherwallet.com. Now highly recommended tom use the main latest which is available on the platform.
On the very main page of wallet web, there are some buttons provided for general information. The major button is Buy ethereum which actually redirects you to the simplex payment system where you can buy simply ethereum through the master, visa cards. (NOT RECOMMENDED)
So let's start with MEW with creating a brand new wallet.
How to Create MyetherWallet?
For creating your new wallet what needs to is that Go to the open above after little scroll downward or click on the provided class card for creating your wallet. After click on it, you will see the screen where the welcome notice with some security precautions and notices you should watch the video clip below by own Curexmy Analyt Provided or Read Below.
Steps to Get a new MEW:
the First section is MEW connect which is completed from scan the QR code for downloading their Respective Apps from APP store or Google Play store
this basically a recommended by MEW for Great Security for your funds and overall Wallet.
the next option is to create on the browser through your keystore+password and last is Mnemonic phrase + password which are not recommended by MEW.
Get Started with Keystore file option:
Enter your long Strong Password
Click next (wait for generating Keystore file)
After Generated Keystore file click Download and should save it on multiple storages offline media
After successful Download keep it private and safe it (watch the video below to get more visual understanding)
Your wallet has been successfully created!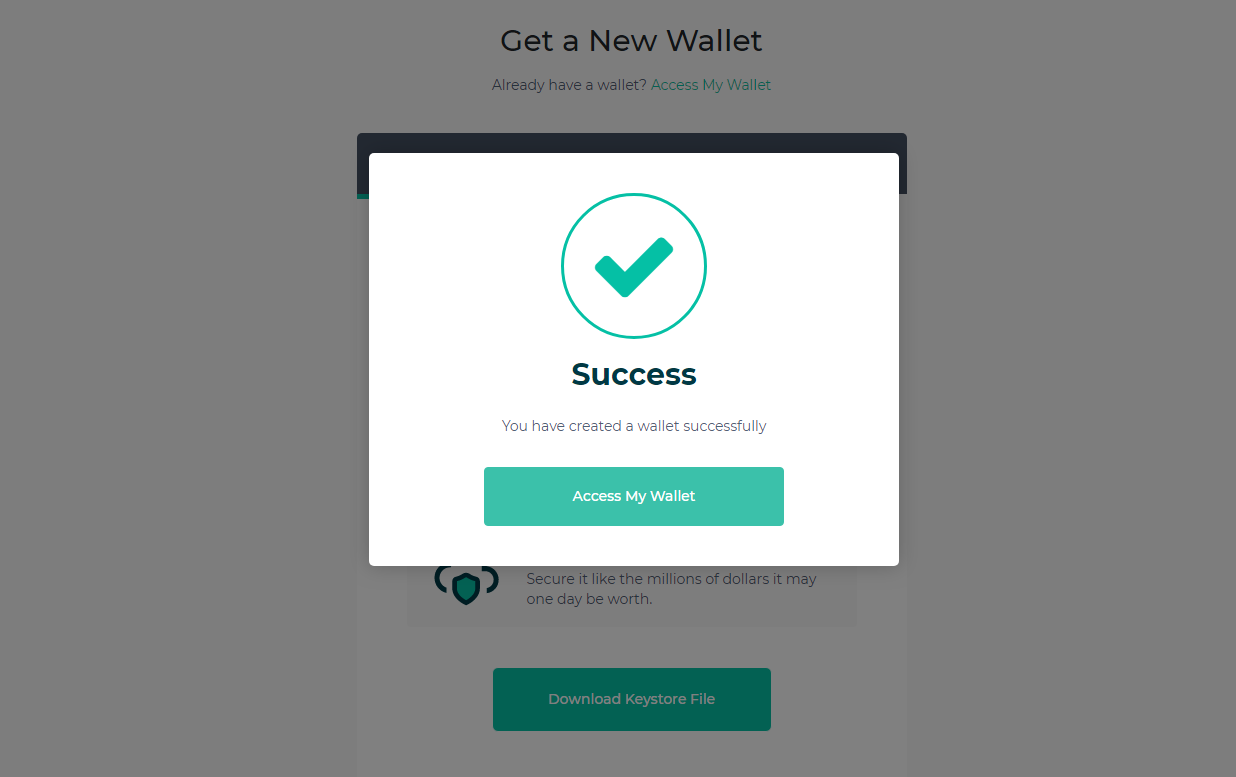 Now click Access MEW
here some additional options are appear's which you normally see on the screen which is MEW connect, Hardware, MetaMask & Software let's break down to understand easily for beginners.

MEWconnect: this option will use when you want to access you MEW through your Mobile installed app where you have logged-in or have opened your wallet, Access through scanning the QR code.
Hardware: this is basically Deep security hardware cold storage-based offline wallet where many options are available to connect and access your MEW funds. (Read more What is Hardware Wallets?)
MetaMask: here you will access your wallet through MetaMask Browser Extension which also good for better security for you MEW funds preventing from hacker attacks. (Read More How to access MEW through MetaMask?)
Software: this is the ordinary and simplest but not recommended method by my ether wallet, where access through Keystore + Password, Private key and Mnemonic phrase + password.
In our Case Access through the Keystore file.
Click on Keystore file and continue
A dialog box opens in the small window to select your Keystore file
Select the file and Enter your Password which enters before creating MEW and Click Access wallet
Accessed You MEW
First, look to MEW Dashboard
The option you see which are
Dashboard, Send, Swap, Dapps, Contracts, and Message
Dashboard: use for the general dashboard user interface
Send: here you can simply transact on the wallet with different assets sub-options are Send offline(transact offline without connecting to mainchain hot wallet read more on curexmy how to transact offline on MEW?  and NFT Manager(It's used for transacting non-fungible tokens ERC-721 which are not basically transacted in their division value they can only transact whole. in various purposes, they are used like crypto kitties, property ownership e.t.c
Swap:  in the swap, you can exchange your assets like crypto or tokens with other crypto's with semi-decentralized exchange
Dapps: here they provide different decentralized applications AKA Dapps, In Sub Domain purchasing through etherum MakerDAO collateral for Centralized dept position for getting the loan in stable asset Dai which is around 1 USD, also you can schedule transactions.
Contract: For interacting and deploying Smart contracts creating on blockchain for developers.
Message: use for signing and verifying messages
Watch the below-mentioned video to learn and understand about MEW more in detailed depth so don't miss it watch it fully in your lang -Urdu
Switching Network
Ethereum is started in late 2013 with the vision of Blockchain and distributed ledger technology have created many networks for blockchain transactions and various upgrades come some in-between many networks are still available for test purpose or for learning you can switch them for your own requirement but the actual ethereum will only move and usable on the main current myetherwallet.com(ETH) use so for test purpose you can switch them for adding your own node stay-tune to learn more.
How to Add custom/New Token MEW?
Non-popular tokens or assets which are created on ethereum's blockchain if they are not yet added or listed in tokens list the right side of the dashboard. so here see how to add the custom token in myetherwallet.
Steps to adding a custom token:
Required Contract address, Token Symbol, Decimal points
Go to etherscan.com search your respective token and select it to get data.
Click to add  +custom token to MEW
Past the contract address > Token Symbol and Decimal points
click save and then if the information matched with blockchain the token will appear in the list.
Ethereum MEW
Myetherwallet is very widely used wallet for interacting with ethereum cryptocurrency and related networks as well as token smart contract creation on myetherwallet. Further updates will also discuss and will be posted on curexmy with the time when required to post for learning. another exploring still needs to see and experience for next-level learning about ethereum blockchain solidity, smart contract deployment much more. so stay-tune with us not just for market price action also sharing the real and actual face of Blockchain DLT world deep understanding in the cryptocurrency market for seeking great result's